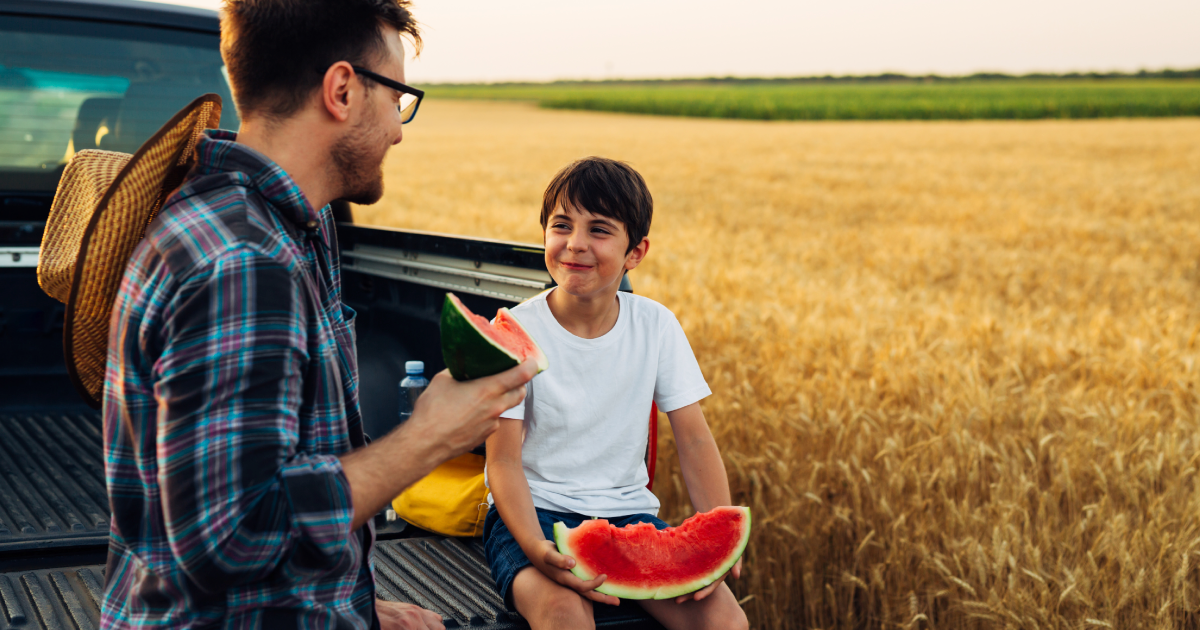 Today is International Watermelon Day, a commemoration that does justice to one of the tastiest and most refreshing fruits.
Watermelon is a fruit full of properties and benefits for our health. We would like to take advantage of today to tell you more about it.
Are there different varieties of watermelon?
Nowadays there are more than 50 varieties of watermelon. The classification, in general, is based on the shape, size, colour of the flesh and skin, and even their weight. But they are mainly divided into two large groups:
Watermelons with seedsThe most traditional cultivars. Once opened, we usually find black or brown seeds with a hard consistency.
Seedless watermelonsThe seeds of these varieties are white and very tender, which are no problem to eat in each mouthful. They are often found with a light green rind with dark green stripes.
At Iberiana we collaborate with producers in Spain and Italy to offer our customers the highest quality watermelons.
What is the origin of the watermelon?
Watermelon is a fruit that originated in Africa. According to the writings and manuscripts that have been found, the Egyptians were already growing it more than 3,500 years ago in the Nile valley. In fact, it is a fruit that came to be considered sacred. Such was the appreciation for watermelon that it was even buried as part of the offerings included in the tombs of the pharaohs.
It is also known that the Arabs were great consumers of this fruit to which they attributed detoxifying properties.
With the passing of the years and the progress of European trade routes, the watermelon was gradually introduced into Europe, from where it was taken to America.
Properties and benefits of watermelon
We recently spoke to you about the importance of fruit and vegetables in summer because of their nutritious and moisturising composition.
Below, we tell you all the benefits of watermelon and the reasons why it is such a recommended food during the hottest months of the year:
It is moisturising due to its high water content (a 92%).
Improves the immune system
Facilitates wound healing
Improves bone health
Improving cardiovascular health
Helps to lose body fat
Improves eye health as a great source of vitamin A
Has a diuretic effect