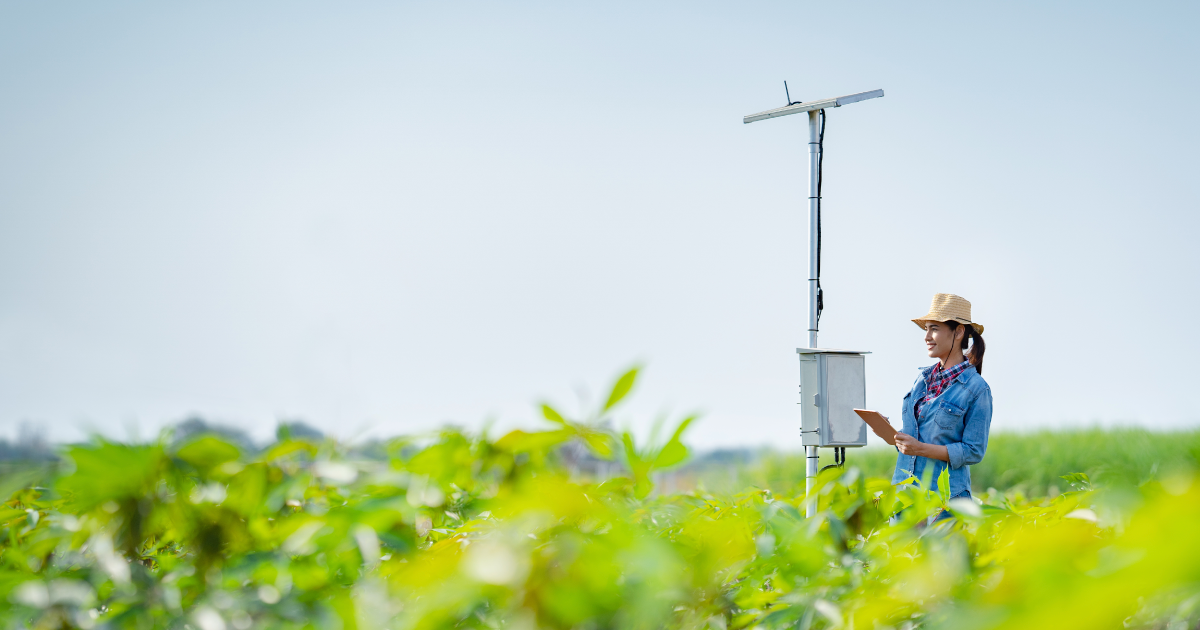 Si hay algo que siempre hemos tenido claro en Iberiana, es que queríamos estar a la cabeza del sector y ser una empresa de referencia. Para lograr nuestro objetivo, trabajamos día a día de forma constante con nuestros asociados, pero también, fomentando y apostando por el departamento de I+D+I. Estamos convencidos de que apostar por la investigación es clave para mejorar y poder ofrecer a nuestros proveedores las mejores frutas y verduras.
Todas las fases del proceso de cultivo de una fruta están vinculadas a la investigación. Desde el momento de la siembra, hasta la logística que lleva los productos a los lineales de los supermercados.
¿Cómo aplicamos la investigación a cada fase del proceso?
Para empezar, en Iberiana colaboramos estrechamente con empresas especializadas en el desarrollo de semillas e institutos líderes en investigación agrícola. Esto nos permite conocer qué producto y variedad es mejor plantar en función de la zona, para obtener un mejor resultado. Los cambios que estamos sufriendo en la Tierra (cambio climático, contaminación…), hacen que debamos ser capaces de encontrar nuevas opciones que se adecuen a la realidad y a la situación actual de nuestro planeta.
A continuación, la siguiente fase donde es fundamental la investigación, es en la parte de la producción. Los agricultores con los que trabajamos optimizan el uso de los recursos hídricos a través del control higrotérmico de los campos de cultivo. Todo esto es posible gracias a las pruebas y los ensayos que se realizan tras una investigación de campo, y que nos permite además ser respetuosos con el medio ambiente.
Y para finalizar el proceso, se realizan estudios sobre los hábitos de consumo para poder prever los gustos y necesidades de los clientes finales. Gracias a esto conseguimos optimizar nuestros recursos.
Fruto de las investigaciones que realizamos, hemos desarrollado un Sistema de Control Integral que cubre todas las fases de la producción (desde el cultivo, hasta situar los productos en los lineales del supermercado).  Gracias a este exhaustivo control, es por lo que tenemos uno de los sellos de garantía más exigentes del sector: la certificación IFS.
La investigación sobre las abejas: clave en la agricultura
Pero la investigación no se queda únicamente en el proceso del cultivo de la fruta y la verdura hasta el momento de la entrega del producto al cliente final.  Los expertos han alertado de un problema de producción alimentaria por la ausencia de las abejas. Este insecto polinizador, es clave para la agricultura. Actualmente, gracias a los estudios realizados, se sabe que hay un descenso de la población de abejas en las zonas agrícolas, y esto está reduciendo la oferta de algunos cultivos alimentarios.
El estudio publicado por la revista científica 'Proceedings of the Royal Society B' y realizado por un equipo internacional de científicos, nos muestra que el 75% de los cultivos están amenazados ya que dependen de los agentes polinizadores que actualmente están en declive: las abejas.
En este sentido, desde Iberiana llevamos tiempo en colaboración con diversos proyectos, por ejemplo, con la Fundación Amigos de las Abejas, y mostrando nuestro apoyo y soporte en el desarrollo de investigaciones que permitan concienciar y proteger a las abejas y una función tan vital y necesaria como la que realizan para salvaguardar la supervivencia de nuestro ecosistema.